Sustainable Growth Opportunities in the Oryzenin Market
The oryzenin market is projected to grow at a CAGR of 14.5%, to reach a value of USD 198.25 million by 2022 from an estimated USD 88.19 million in 2016. Oryzenin, a rice glutelin, is an important constituent of rice protein. Glutelin comprises the major protein fraction of the rice grain and constitutes up to 80% of the total protein. The global market is estimated at USD 88.2 million in 2016 and is projected to reach USD 198.2 million by 2022, at a CAGR of 14.5% during the forecast period. The primary factors that drive the oryzenin market are the functional properties of rice protein and growth in the consumption of plant protein.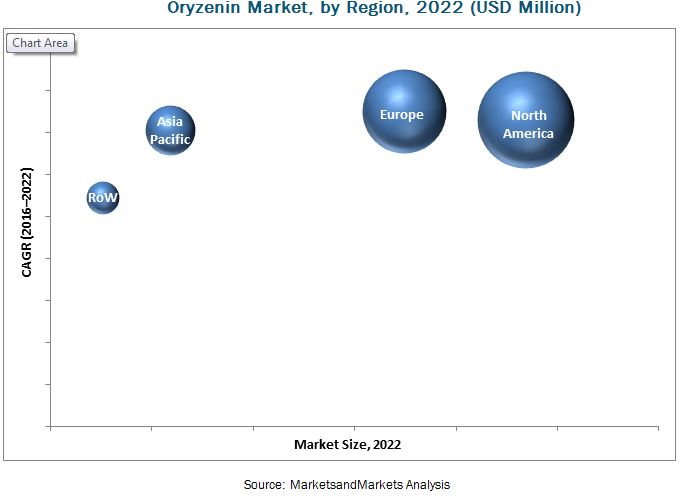 Download PDF Brochure: https://www.marketsandmarkets.com/pdfdownloadNew.asp?id=111247029
On the basis of application, the oryzenin market was led by sports & energy nutrition, followed by beverages, in 2015. Sports & energy nutrition was the leading segment, owing to the increase in the consumption of sports & energy drinks due to the trend of healthy living among consumers. The application of oryzenin in sports & energy nutrition is attributed to its high amino acid profile and branched chain amino acids (BCAAs), which are essential for athletes and bodybuilders for muscle recovery. Oryzenin increased lean body mass skeletal muscle hypertrophy, power, and strength similar to whey protein. This segment has potential for growth in the near future, with increasing application of oryzenin as a nutrition enhancer in food products.
On the basis of form, the dry segment accounted for a larger market share in 2015. The dry form dominated the oryzenin market as it is easy to handle and can be transported easily with lower expenses, which has increased the demand for dry oryzenin powder. In addition, the liquid form needs further processing to be extracted from the dry form, thus increasing the investment.
The rapid growth of economies in Europe has led to the increase in demand for protein. This factor has resulted in the growth of low-cost protein sources such as vegetable proteins that can be used as substitutes for other protein ingredients. European consumers are emphasizing more on healthier lifestyles; hence, protein product manufacturers need to focus on reducing consumer fears concerning its allergies and safety issues. Gluten is found to cause allergies and it has been estimated that up to 90% of protein in wheat is gluten. Amongst northern European consumers, 30% carry genes for gluten intolerance. This creates tremendous opportunity for other sources of proteins which are free from gluten such as rice protein.
Speak to Analyst: https://www.marketsandmarkets.com/speaktoanalystNew.asp?id=111247029
The major restraints in the oryzenin market are the low consumer awareness about oryzenin proteins and limited R&D activity, with the market for oryzenin being in the nascent stage of development. The global oryzenin market is highly fragmented, with a few multinational companies accounting for a majority share and the rest operating in an unorganized market. The oryzenin market in developed countries is projected to witness a huge growth in demand with the increasing awareness toward plant protein and growing product availability and applications.
This report includes a study of development strategies, along with the product portfolios of the leading companies in the oryzenin market. The key companies profiled are Axiom Foods, Inc. (U.S.), AIDP Inc. (U.S.), RiceBran Technologies (U.S.), Kerry Group plc (Ireland), and BENEO GmbH (Germany). The other players of the oryzenin market are Ribus, Inc. (U.S.), Green Labs LLC (U.S.), Golden Grain Group Limited (China), Shaanxi Fuheng (FH) Biotechnology Co., Ltd. (China), and Bioway (Xi'An) Organic Ingredients Co., Ltd. (China).