International chambers of commerce help their members to connect with customers via their own digital showrooms at FeedsFloor.


Invite businesses to exhibit
for free or for a fee
Invite people to connect
with the shown businesses
Showrooms by chamber or by industry ...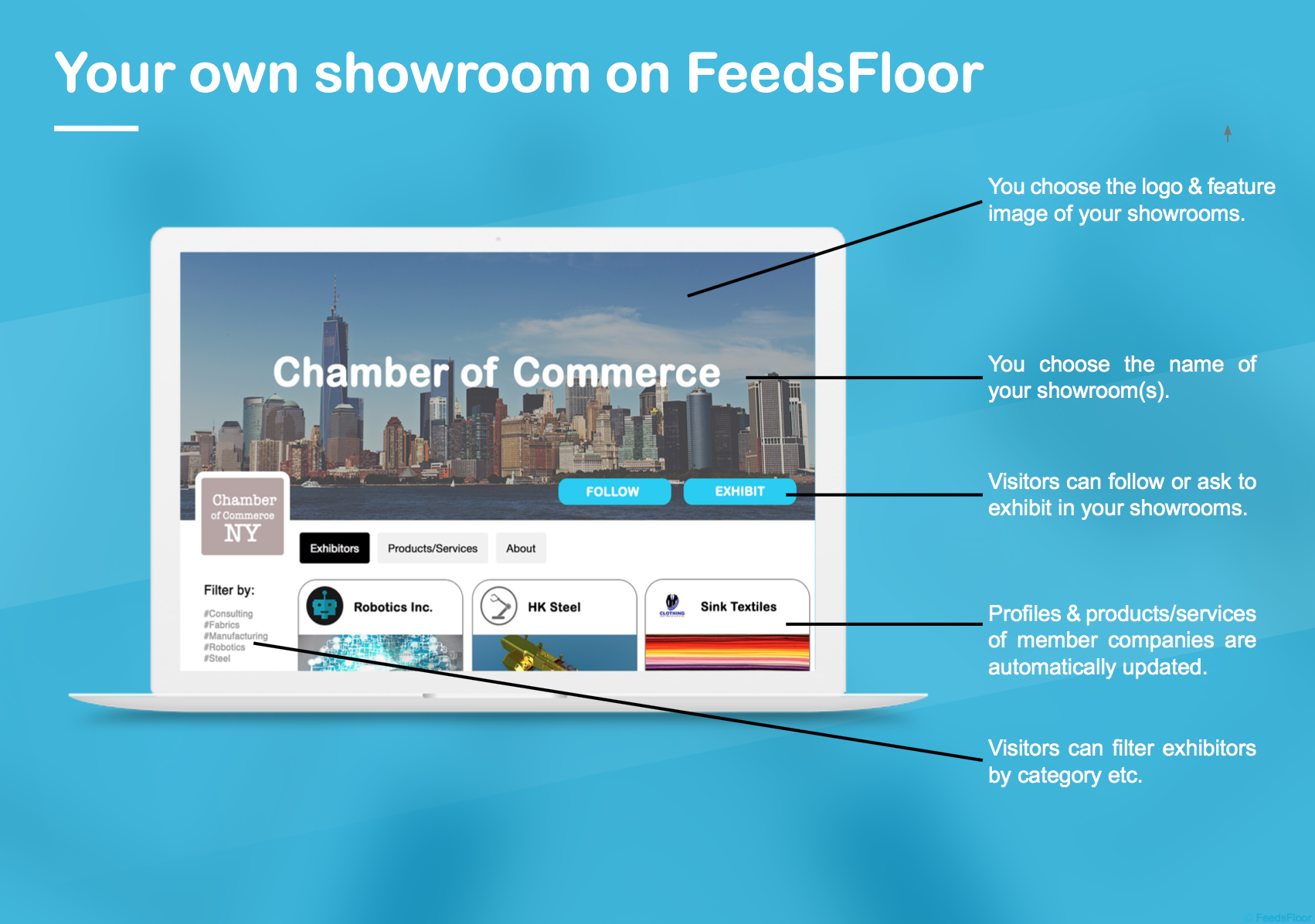 Connect many businesses with local and international customers.
Reach the world from one place.



Create the digital showroom in your brand name.
Become the hub of your area or industry.



Offer relevant businesses a digital marketing & sales platform.
No coding. In less than 5 minutes.



Enable people to discover relevant businesses.
Discover, visualize and chat.

Only your imagination sets the limits!