November 27, 2017 - December 7, 2017
#SaudiHoreca,هوريكا_السعودية#
Exhibitors

177

Visitors

60

Products

205

Recommendations

11
Welcome to "Saudi HORECA 2017 online!"
Saudi HORECA is the Saudi's largest international food, beverage and hospitality exhibition in Saudi Arabia, Riyadh and here online at FeedsFloor.
Click "VISIT"
- Discover the exhibitors and their products
- Chat with the exhibitors in real time
- It's FREE!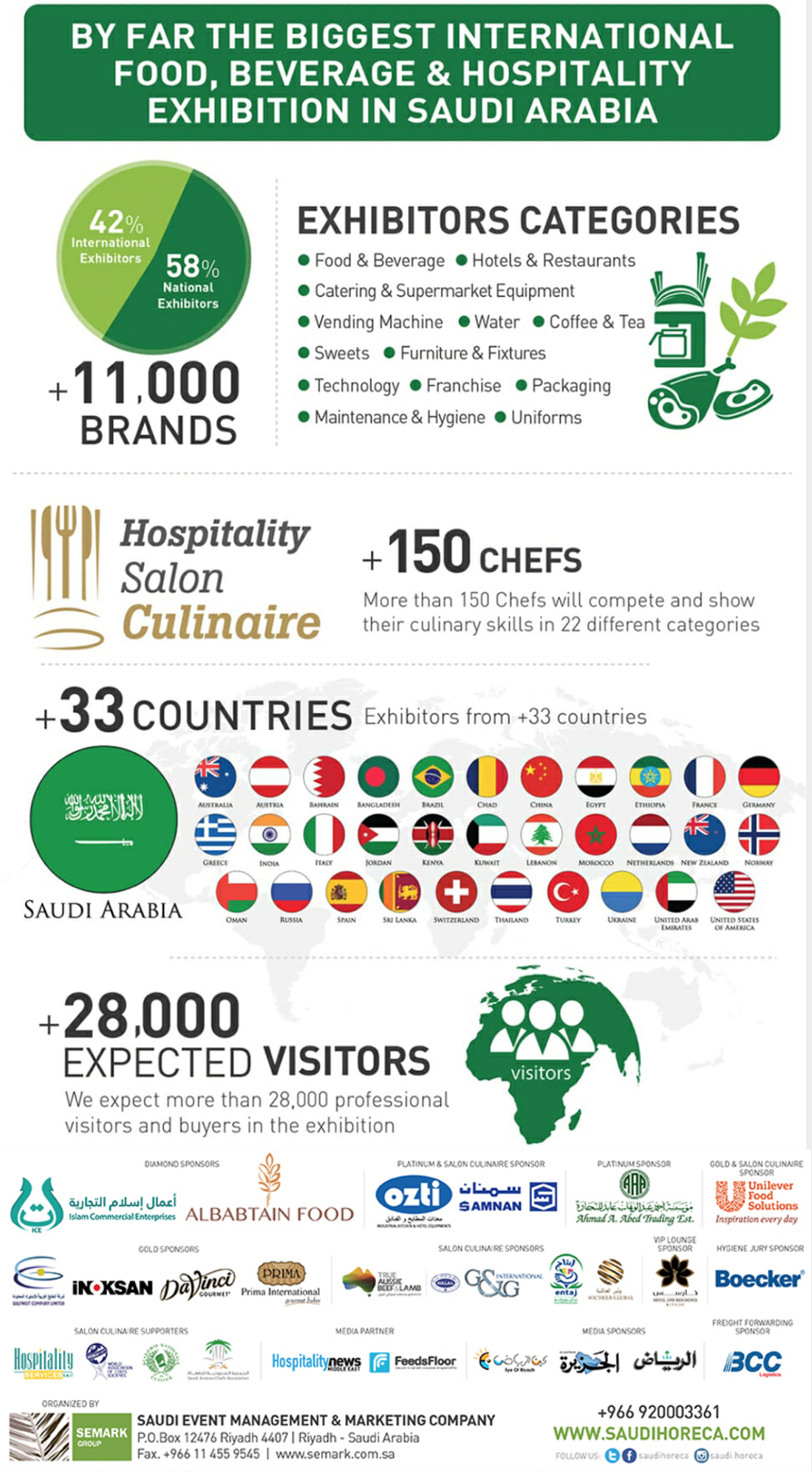 About Saudi HORECA 2017
The exhibition has been running for 24 years in Lebanon, 3 years in Jordan, 6 years in Kuwait and for the 7th year in the Kingdom of Saudi Arabia after the success of the exhibition in October 2016.
"Saudi HORECA 2017" will also witness the most prestigious chef competition in the Kingdom under the supervision of bouquets of world class chefs as judges of the competition, with the participation of top hotels, restaurants and catering companies from around the Kingdom.
The physical exhibition will be held on 27 to 29 November 2017 at Riyadh International Convention & Exhibition Center (RICEC). The online EXPO of "Saudi HORECA 2017" here at FeedsFloor will be open for chatting with exhibitors from 27 November to 7 December.